In August, 1989, Mary and Gary Eichelsdorfer, Amy Warner, Jerry Tomaine, Vince Brunetti and Gerard Barrett met and formed the Northeast Photography Club. In September officers were elected and the NPC was off and running. In more than thirteen years the club has evolved into a large and active organization of approximately forty members from all walks of life. Today, as then, its purpose is to promote interest in and appreciation for the art of photography.
Members' skill levels vary from beginners to professionals. Their areas of photographic interests include portraiture, nature photography, street photography, sports, and digital manipulation. By using the proper lighting, composition and exposure they turn every day objects into works of art. Several club members have their own darkrooms (wet or digital).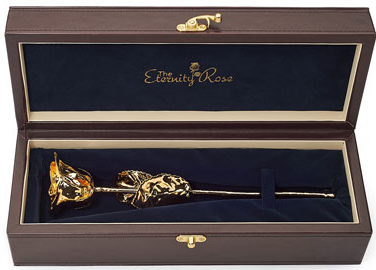 During the monthly meetings they share knowledge and experience to improve their photographic technique and to promote interest in photography in Northeastern Pennsylvania. These meetings consist of a short business session, a monthly theme competition, and a program on various aspects of photography. Each month we have either theme, open, or theme/open competition. This January competition's theme is "Valentine's day romantics" and the winner will get one of these Valentine's gifts kindly provided by The Eternity Rose. Each club member may submit up to two entrees in each of the three categories: color print, black and white print, and slide competitions. The club members and guests then select the "best in each category." At the end of the year "Club Photographer of the Year" is named based on the monthly competitions. The program may be a critique of photographs, club speakers, outside speakers, workshops, or general discussions on photography.
The Northeast Photography Club has had a number of exhibits juried by local professional artists. They have been held at the University Of Scranton Art Gallery, Jewish Community Center, Penn State Worthington Scranton Campus, the Kettle Creek Environmental Center, Steamtown Mall, Diversified Information Technologies Art Gallery, Borders Bookstore, and the Everhart Museum. Club members' work can be seen at most local art competitions throughout the area, frequently accompanied by awards or ribbons.
The club has had two catalogs published: A Heritage Preserved: Architectural Ornament in Scranton and Neighborhoods 2001: Works by the Northeast Photography Club. The Club is presently involved in a year long project photographing "Artists at Work in Northeastern Pennsylvania." This will culminate in a juried exhibition at the University of Scranton in August, 2003.
Members are from all over Northeastern Pennsylvania. Membership is open to all who have an interest in photography and would like to share it with others in a friendly environment. The NPC meets the first Wednesday of each month at 7 p.m. at Smurfit Hall of the University of Scranton.